The Memobrick Holiday Experience
The holiday season is a time for celebration, giving, and sharing with loved ones. It's also an opportunity to find unique and meaningful gifts that resonate with the spirit of the season. If you're looking for the perfect present that combines creativity, mindfulness, and fun, look no further than Memobrick. This custom brick mosaic system, reminiscent of LEGO, is not just a building toy; it's a tool for enhancing mindfulness while unleashing your creative spirit. In this blog, we'll explore how Memobrick can be the ideal holiday gift for those seeking to find balance in the midst of the festive hustle and bustle.
1. The Gift of Creativity
Memobrick is more than a traditional gift; it's a gateway to boundless creativity. The recipient can design and build their own custom brick mosaic, turning a blank canvas into a masterpiece. In a world where screens dominate our free time, Memobrick offers a refreshing, hands-on approach to creativity that's ideal for both children and adults.
2. The Joy of Mindfulness
In a season often marked by hectic schedules and stress, Memobrick provides a retreat into mindfulness. Each brick placement requires focus and presence, allowing the builder to immerse themselves in the here and now. The repetitive and meditative nature of the building process is akin to mindfulness meditation, promoting a sense of calm and stress relief.
3. Unique and Thoughtful
Gift-giving is about showing that you care, and Memobrick is a thoughtful and unique present that goes beyond the ordinary. It demonstrates that you've taken the time to select a gift that aligns with the recipient's interests and well-being.
4. Connection and Bonding
Memobrick is a fantastic activity for friends and family to enjoy together. Building custom brick mosaics can be a collaborative effort, fostering connections and memorable moments. Whether it's a family building session or a gathering with friends, Memobrick encourages the sharing of creativity and the joy of spending quality time with loved ones.
5. Stress Reduction and Relaxation
The holiday season, while filled with joy, can also be stressful. Memobrick offers a way to unwind and escape the chaos. The act of building can be both relaxing and satisfying. As the structure takes shape, a sense of accomplishment and tranquility washes over the builder.
6. The Perfect Holiday Activity
Once the holiday festivities are over, Memobrick is a gift that keeps on giving. It's the ideal indoor activity for those cold winter days, ensuring that the holiday spirit lasts well into the new year.
To join our mailing list and never miss a baby update!
"I bought this for my boyfriend as a birthday present. He loves Legos, and diamond art paintings. This was the perfect combination to surprise him with this company was so easy to work with to make sure the picture I submitted looked great, I even went a size bigger than I originally purchased to make sure it was absolutely perfect. 10 out of 10, I would absolutely buy from this company again. Shipping was very quick."

"After 250 hours of research and testing, including interviewing five baby wearing experts and walking over 100 miles in 15 wraps, slings, and meh dais, we think that the Gemlak Baby Carriers is the best"
How to Gift Memobrick Mindfully
When gifting Memobrick for the holidays, consider these tips to make it even more special:
Personalize: Choose a Memobrick kit that suits the recipient's interests or favorite colors, ensuring that the gift is tailored to their preferences.
Include a Message: Along with the gift, include a heartfelt note that explains why you chose Memobrick and how it can enhance the recipient's well-being.
Encourage Shared Building: Suggest a family or friends building session in your gift note, promoting connection and togetherness.
Highlight Mindfulness: Emphasize that Memobrick can be used as a tool for mindfulness and stress reduction, underscoring its dual purpose.
Before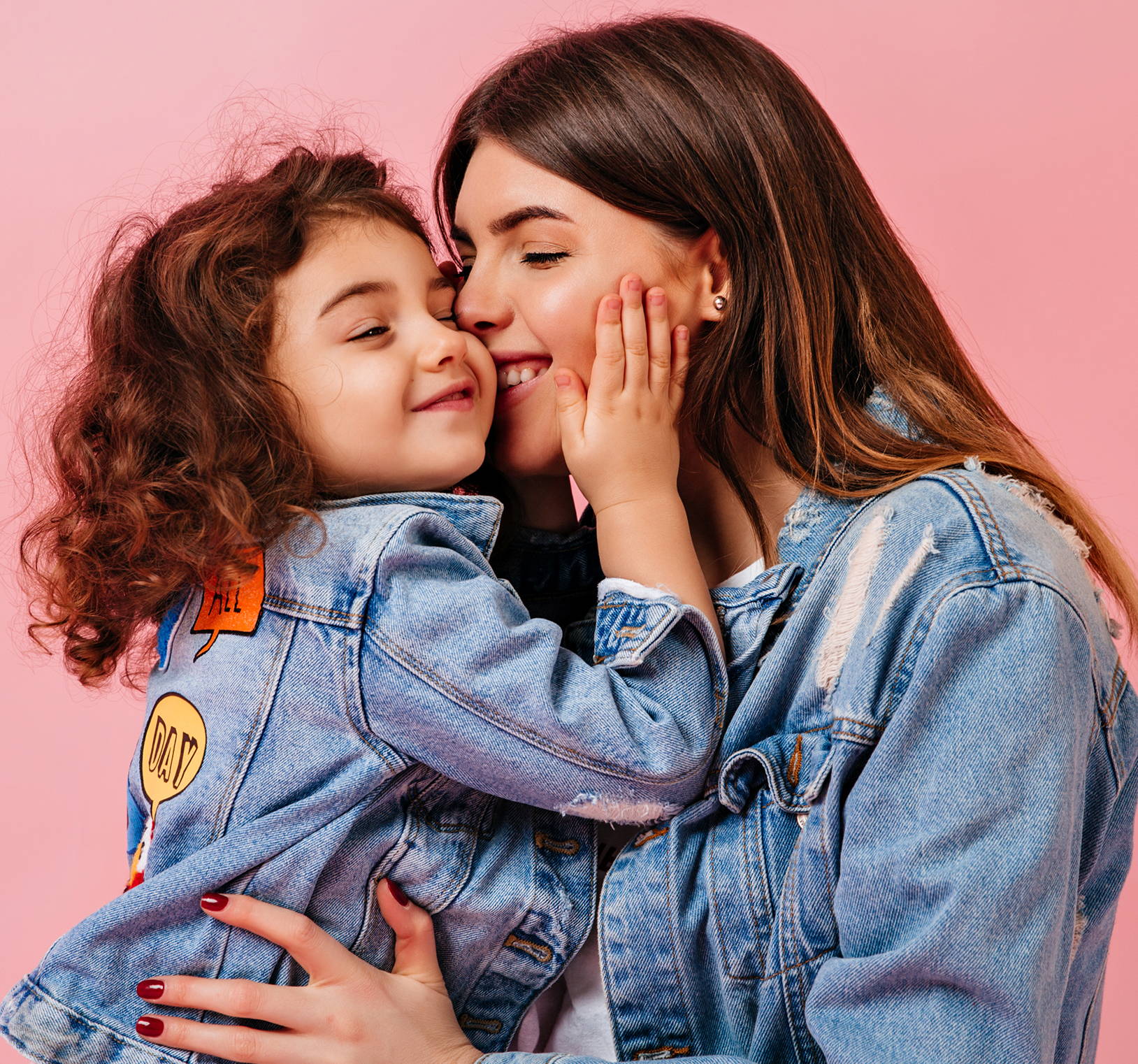 After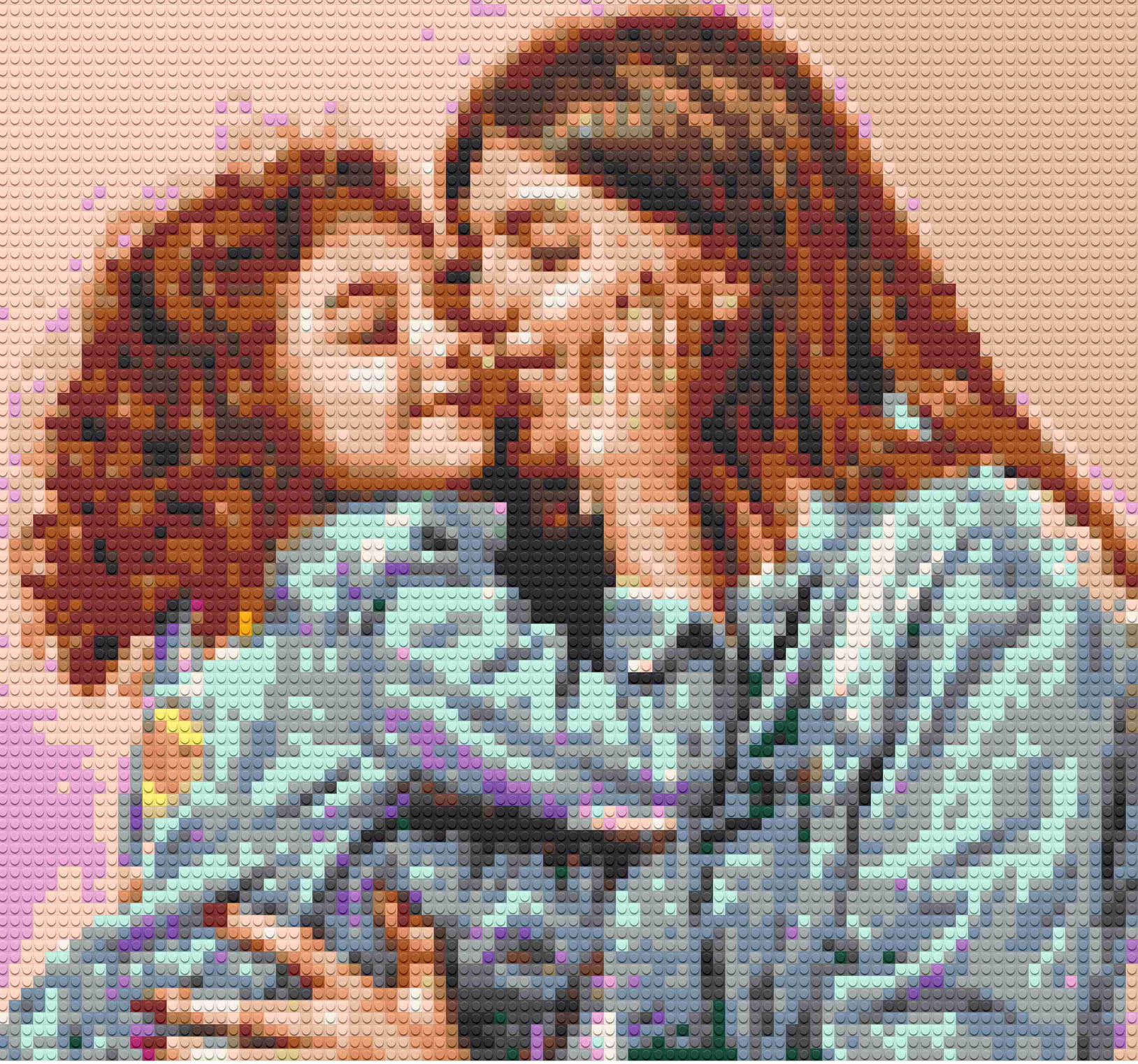 This holiday season, give the gift of creativity, mindfulness, and connection with Memobrick. It's a present that not only brings joy in the moment but also offers lasting benefits, making it a truly meaningful and thoughtful choice for your loved ones. In the spirit of the season, Memobrick is the gift that keeps on giving, fostering mindfulness and creativity long after the holidays have passed.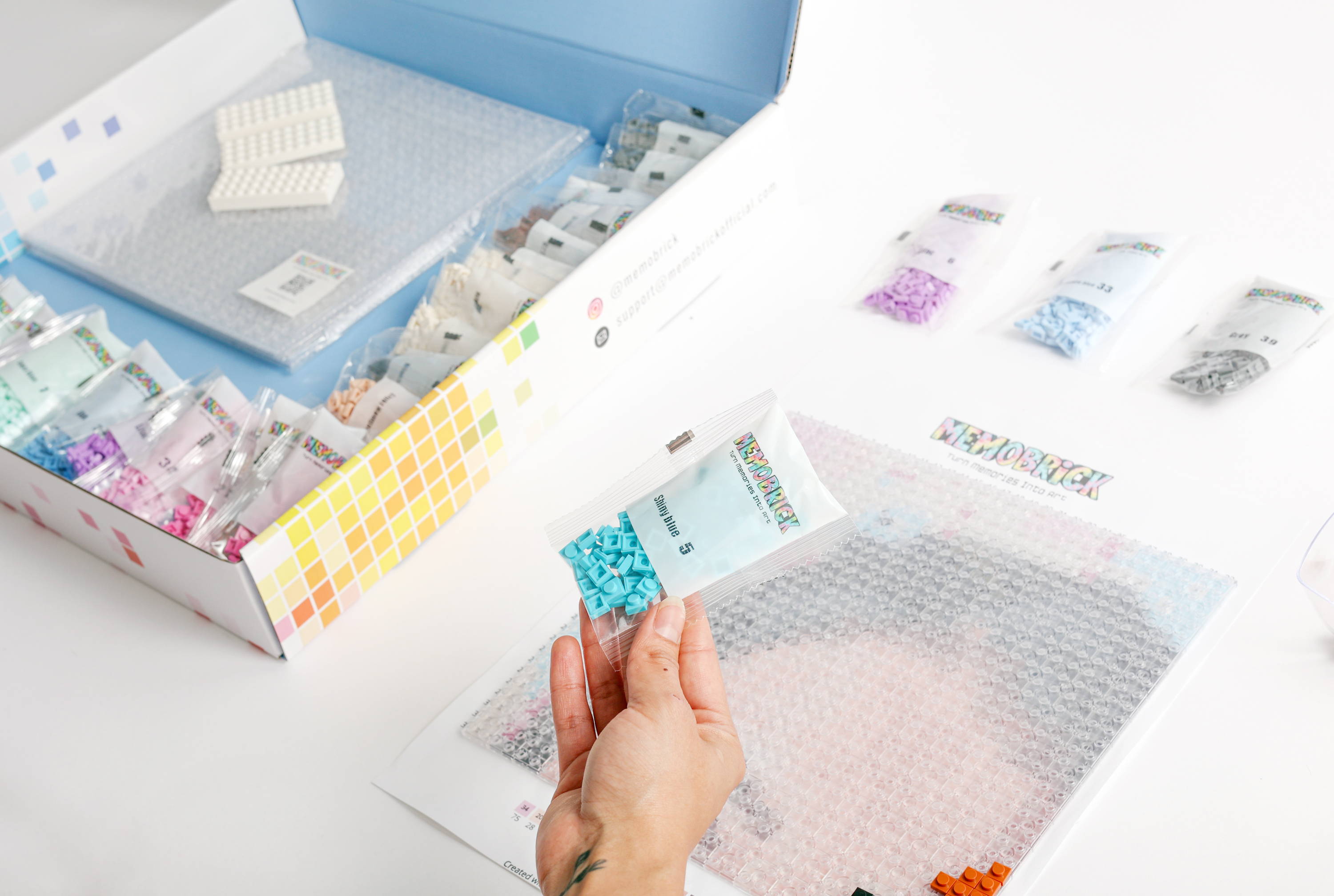 Unlock Your Creative Potential - Discover Memobrick Today!
Whether you're seeking a new artistic outlet or looking for a creative activity to share with loved ones, Memobrick paint-by-number kits are the answer. Visit our website at MyMemobrick.com to explore our extensive collection of images and embark on a mesmerizing journey of creativity with Lego-style bricks. Let your imagination soar with Memobrick!